! 4jan2016 updating Physics Solutions.>

<! ------------------------------------------------------->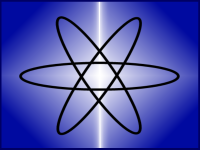 Physics Solutions
---
<! ------------------------------------------------------->
Scientific Consulting
for
Advanced Technology Applications
---
<! ------------------------------------------------------->
HOME
SERVICES
PROJECTS
ABOUT
---
<! ------------------------------------------------------->

Physics Solutions is an advanced technology consulting company specializing in product development in the physical sciences.

Our clients range from large international research corporations to small innovative start-up companies. We adapt our services to the interests of the client, large or small.

The technical areas we cover are Magnetics, Optics, Particles, and Sensors. Sub-fields include electromagnetic modeling and design, software development including mobile, remote and non-contact measurement systems, as well as marketing and IP protection for all of the above.

THE SERVICES WE OFFER:
• Sensor instrument development.
• Field modeling and design.
• Prototype development and testing.
• Feasibility analysis with options.
• Software development, including mobile.
• Technical writing: proposals, patents, articles.
...more...

EXAMPLES OF OUR PROJECTS:
• Non-contact oil/moisture sensor.
• Single-sided magnetic resonance system.
• Rapid-cycle custom MRI system.
• Remote detection of explosives.
• QA sensor for composite materials.
• Fully automatic DNA analyzer.
• Timer app for medical procedures.
...more...
---
<! ------------------------------------------------------->
MEET THE PRESIDENT:
Hi, I am David Newman, president of Physics Solutions, and I am definitely interested in your project. With extensive experience in advanced technology, I have a diverse history in fundamental physics research, new concept exploration, and commercial application development. But what I like the best is seeing
your innovation
take off and become a successful project.
Here is my brief bio:
• President, PHYSICS SOLUTIONS.
• Vice President, OCET CORPORATION.
• Senior Staff Scientist, GENERAL ATOMICS.
• Research Scientist, UNIVERSITY OF MICHIGAN.
• PhD Physics, PRINCETON UNIVERSITY.
• BS/MS Physics, MASSACHUSETTS INSTITUTE OF TECHNOLOGY.

Now let's talk about YOUR application. Contact me anytime. We can discuss your program -- in complete confidence of course -- and plan a program for success!
Contact Physics Solutions at Info@Physics-Solutions.com or call 760-809-7601.
Let's start the discussion today. This could be great!
-DN
---
<! ------------------------------------------------------->